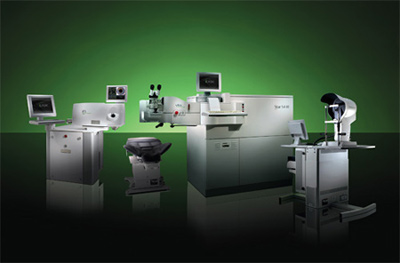 IntraLase™ is a state-of-the-art technique that gives us a new tool for LASIK patients who have certain corneal conditions. This advanced laser technology can often serve as an effective treatment option for patients with thin corneas or variations in the cornea's curvature. The IntraLase™ computer-guided laser is designed to create the corneal flap in a LASIK procedure entirely by laser energy. IntraLase™ carefully reshapes the cornea to improve distance vision or astigmatism and, when combined with our advanced Allegretto Wave® laser systems, IntraLase™ can give patients a truly All Laser LASIK experience.
At Bliss Eye Associates, we are committed to utilizing the latest technology to help our patients achieve their goals. IntraLase™ is one of the many ways our practice can help patients successfully improve their vision.
For more information on IntraLase™ and our All Laser LASIK options, or if you would like to schedule a consultation, please contact us today.