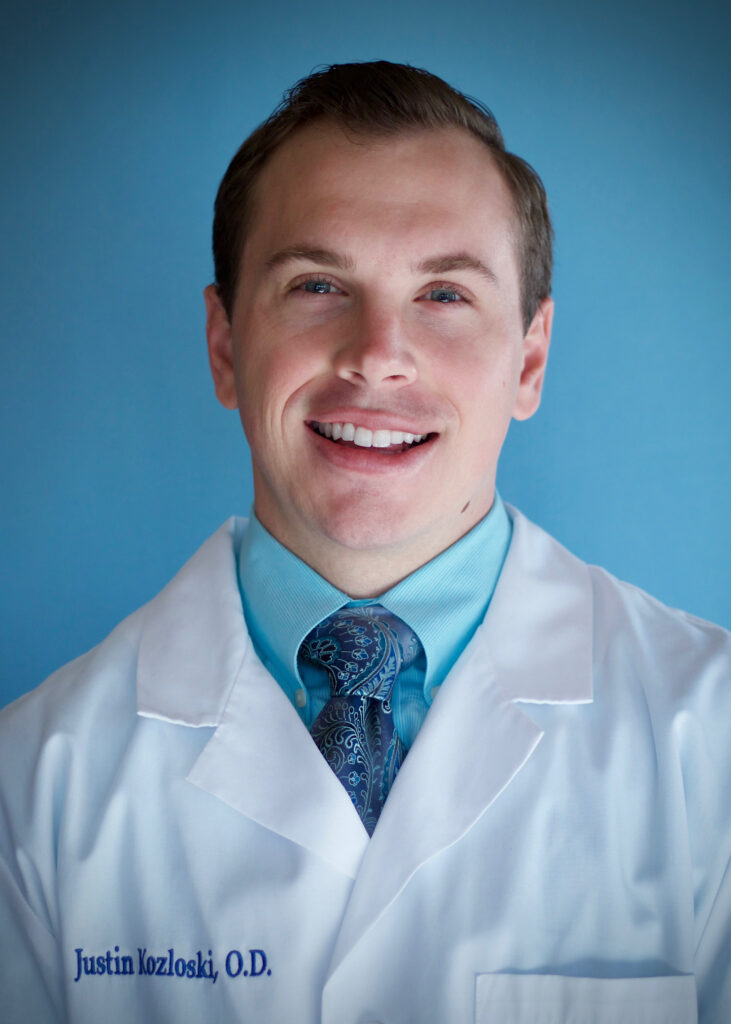 After obtaining a Bachelors of Science in Chemistry with a minor in Biology from The University of the Pacific in Stockton, CA, Dr. Kozloski went on to receive his doctorate in Optometry at the Midwestern University Arizona College of Optometry. Dr. Kozloski's desire to best serve his patients led him to take a residency in Low Vision Rehabilitation at The University of the Incarnate Word in San Antonio, TX. Shortly after residency, Dr. Kozloski was awarded his fellowship with the American Academy of Optometry (F.A.A.O.). Dr. Kozloski is board certified in the use of therapeutics and certified in the optometric treatment of glaucoma and ocular disease.
View Dr. Justin Kozloski Vitae
His professional interests lie in the areas of low vision rehabilitation, contact lens fitting, pediatric and geriatric optometry, laser refractive surgery co-management, as well as general family optometry. When Dr. Kozloski is not helping patients, he enjoys adventuring outdoors with his beautiful wife, weight lifting, mountain biking, and snowboarding.
Justin Kozloski, O.D. provided excellent professional service in a most outstanding, friendly, understanding, thorough, complete manner.Actual Patient