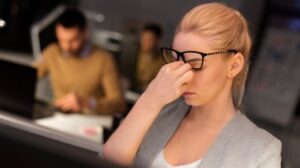 For the last several decades, LASIK has helped millions of patients in the U.S. and worldwide successfully improve their vision. LASIK may be an ideal option for patients who:
Are age 18 and older
Have had a stable prescription for at least one year
Have adequate corneal thickness to undergo the procedure
If you feel that you are a good candidate for LASIK, we encourage you to schedule a consultation with one of our experienced eye surgeons. Our preoperative evaluations and consultations are free. During the comprehensive eye exam, our doctors will determine your eligibility for the procedure. If, however, you do not qualify for LASIK, we may recommend a similar laser correction procedure that offers comparable results but is more suitable to your needs, such as photorefractive keratectomy (PRK).
The first step in determining your candidacy is to schedule a consultation for an evaluation at our office. Please contact us by phone to get started.