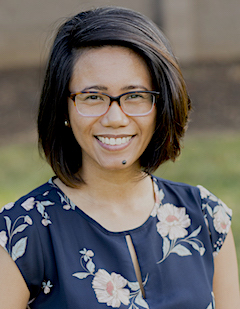 Born and raised in Stockton, California, Dr. Jennifer Lopez received her Doctor of Optometry degree from Southern California College of Optometry at Marshall B. Ketchum University after earning her Bachelor of Science degree in Biological Sciences from the University of California, Davis.
She completed externships at Hu Hu Kam Memorial Hospital in Sacaton, Arizona and Thomas E. Creek VA Medical Center in Amarillo, Texas where she provided comprehensive eye examinations with special emphasis on evaluation, diagnosis, and treatment/management of diabetic retinopathy, glaucoma, and macular degeneration and co-management of cataract, glaucoma and retinal surgery.
She is committed in providing the most current and effective eye care to her patients of any age that includes dry eye management, LASIK evaluations/management, and soft & hard contact lens fitting – many of which can be obtained right here at our Optical Shop.
In her free time, she enjoys crocheting blankets and stuffed animals, exploring and trying street foods/food trucks, hiking and playing piano.